Welcome to
Green Gardens Ltd
Green Gardens Ltd
AWARD WINNING QUALIFIED AND TIME SERVED GARDEN PROFESSIONALS ACROSS THE ISLE OF MAN

More Info


Contact Us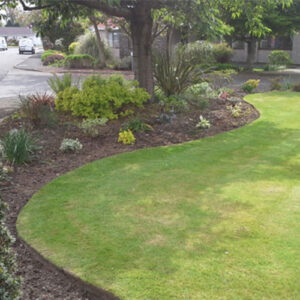 Maintenance
Do you prefer to lounge in the sun rather than work in the garden? Perhaps you don't have the time…

Read More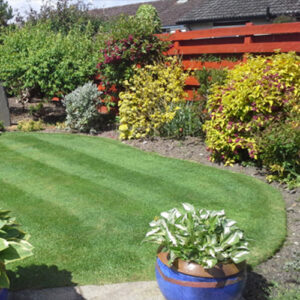 Lawncare
There's nothing else as satisfying as looking out over your freshly cut lawn – if only it wasn't such a hassle…

Read More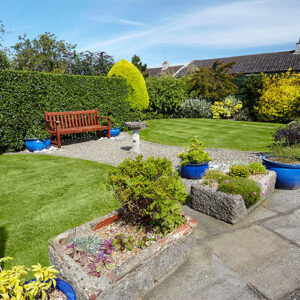 Landscaping
When starting your landscaping journey, you need a gardener worth his salt. Here at Green Gardens, we pride…

Read More

Welcome to Green Gardens Ltd
Longing for the days where you enjoyed spending time in your garden? Unable to keep up with the maintenance a perfectly manicured lawn requires? Green Gardens are here for you. Operating across the Isle of Man, we offer a reliable, professional gardening service based upon 20 years of hard-earned experience.
Our team of gardening specialists are headed by Allan Steele – with a National Diploma in Horticulture, we're more than qualified to cover all aspects of gardening. There really is no project too big or small for us to handle.
Our varied portfolio of services
From garden maintenance to lawn care, we can cover it all. If you love your garden but want help maintaining it – get the professionals in to help. We have the knowhow you need to create, maintain and showcase a beautiful garden. At the end of the day, we know the difference between a peony and petunia so you don't have to.
You can have your own qualified gardener who can do everything from mowing and routine maintenance to a complete design overhaul for your garden. The service you receive revolves around your needs; all that we do is completely bespoke to you.
There's a reason we are the recommended gardeners for Age Concern Isle of Man – contact us to find out why.
Choose us to transform your outdoor space
Choosing the right gardener for you can be a difficult job at best and downright impossible at worst. We provide the creative ideas you need to make the most of your garden – not only that, we meticulously plan to get the best all year round.
Whilst we may not be the largest gardening company out there; there's no doubt that we're the best. We've been recommended by our customers to the Best Business Guide for the past 9 years.
Our experienced and skilled professionals utilise the beautiful surroundings of the Isle of Man to provide you with an awe-inspiring garden – plus, it helps that our specialists can tell the difference between plants and weeds.
We're so confident that we're the way forward for you that we offer a free visit and consultation. Discuss with us your dreams for your garden, and Green Gardens will deliver.
Time Served Gardening Professional
Offering our services across the Isle of Man
What people say
"I have an excellent relationship with Allan, who cuts and tends to my lawn, plants shrubs, prunes and even paints my shed! He arrives on the dot, every week and his Diploma in Horticulture provides the confidence every customer needs!"
"Allan is very dependable with an excellent knowledge of plants and shrubs. I have no worries as he is a qualified gardener and knows exactly what needs doing. He just gets on with the work without any fuss. A lovely man!"
"Staff do an excellent job with the upkeep of our communal grounds. They certainly know their stuff, using specialist products to control moss and kill weeds."
"Green Gardens have a contract with us to look after all the grounds of an apartment block. When they arrive they really put their backs into the work and do a fantastic job. A very impressive business who deserve the best!"
"I have been using Allan for the past 5 years. He has been reliable, trustworthy and friendly without exception, a lovely man! Arriving on the dot every week he can't do enough to help. He is easy to reach and is very personable."
"Green Gardens really put their backs into the work and do a fantastic job, we need more Allan's on the island! This dependable, friendly firm know their job inside out. They simply could not improve – very impressive"
Previous
Next